Customer - Create an Order (Shipping)
First, open the product link that was already generated by the merchant to the customer and will appear like the page below.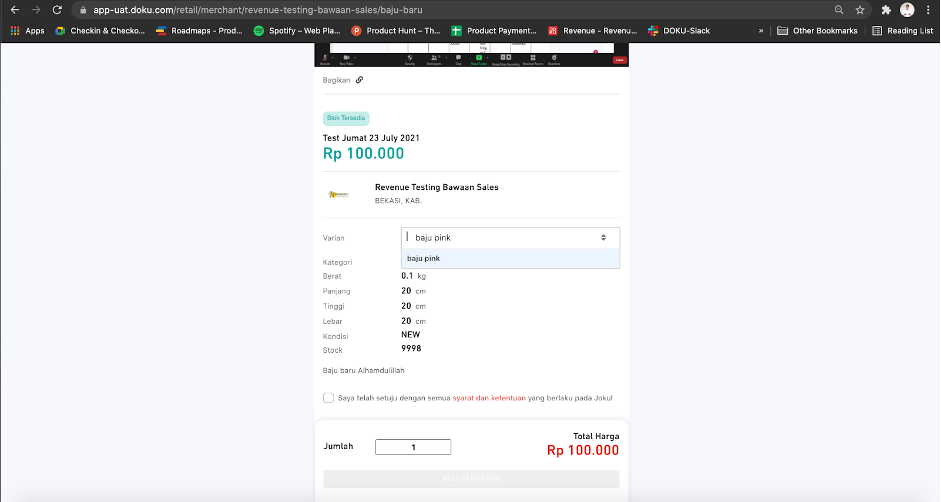 If merchants insert more than 1 variant, the dropdown menu will show the list of varian data.
Then click the checkbox button on "saya telah setuju dengan semua syarat dan ketentuan yang berlaku di Jokul '' then insert the quantity that the merchant will order. Then click the beli sekarang button and it will appear on another page and let customer merchants fill the data.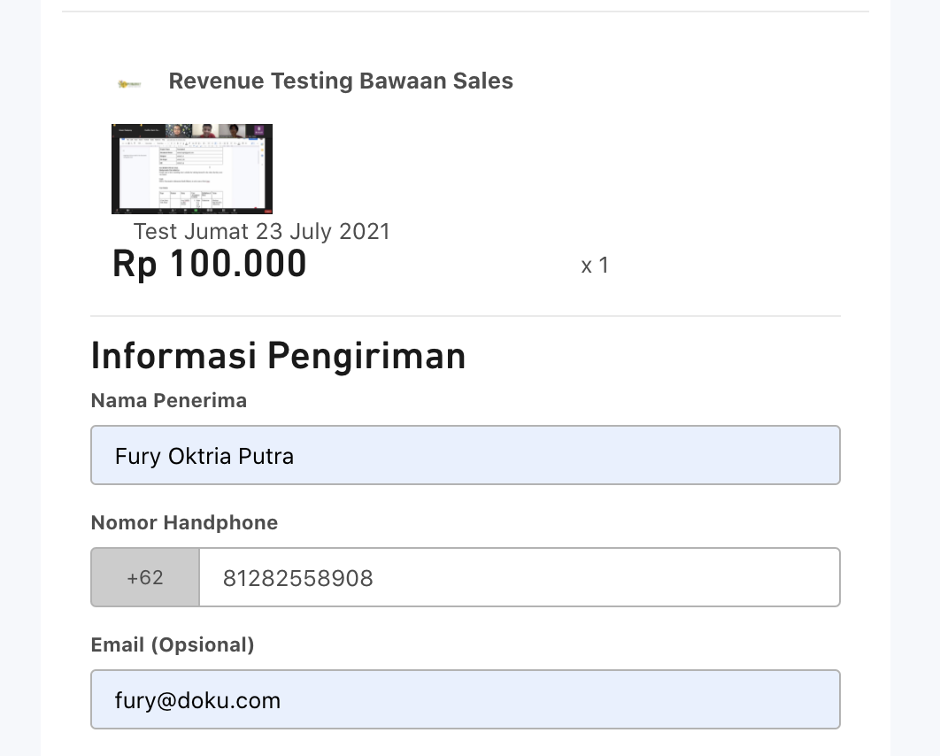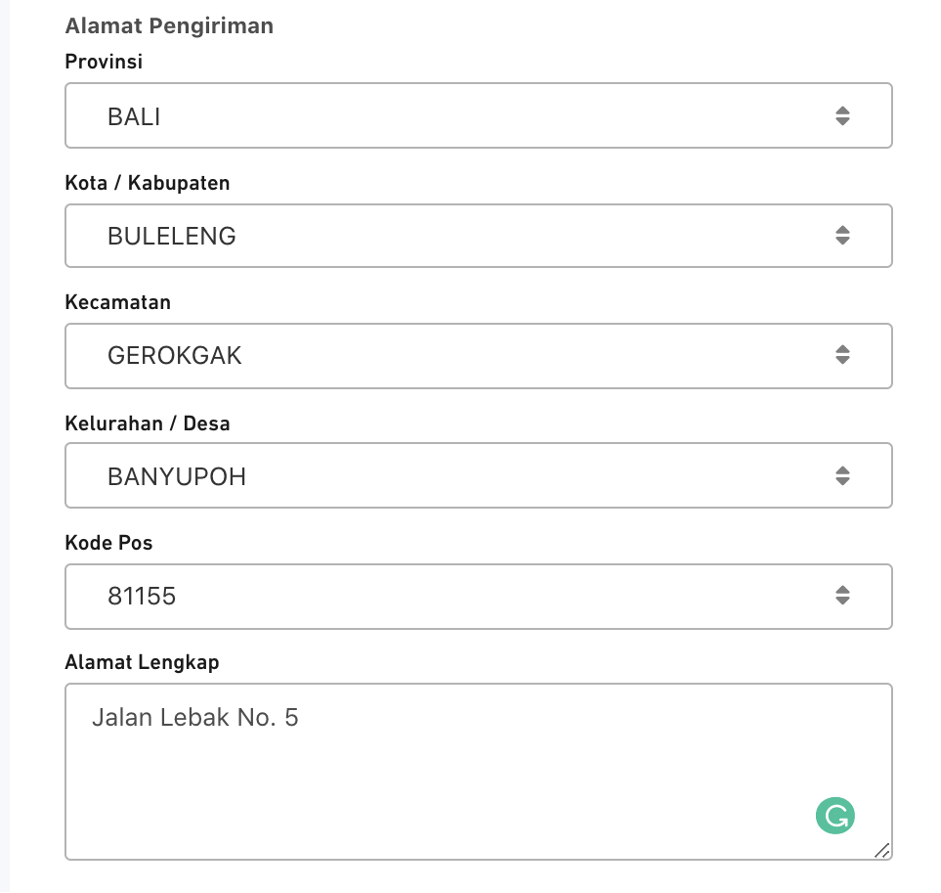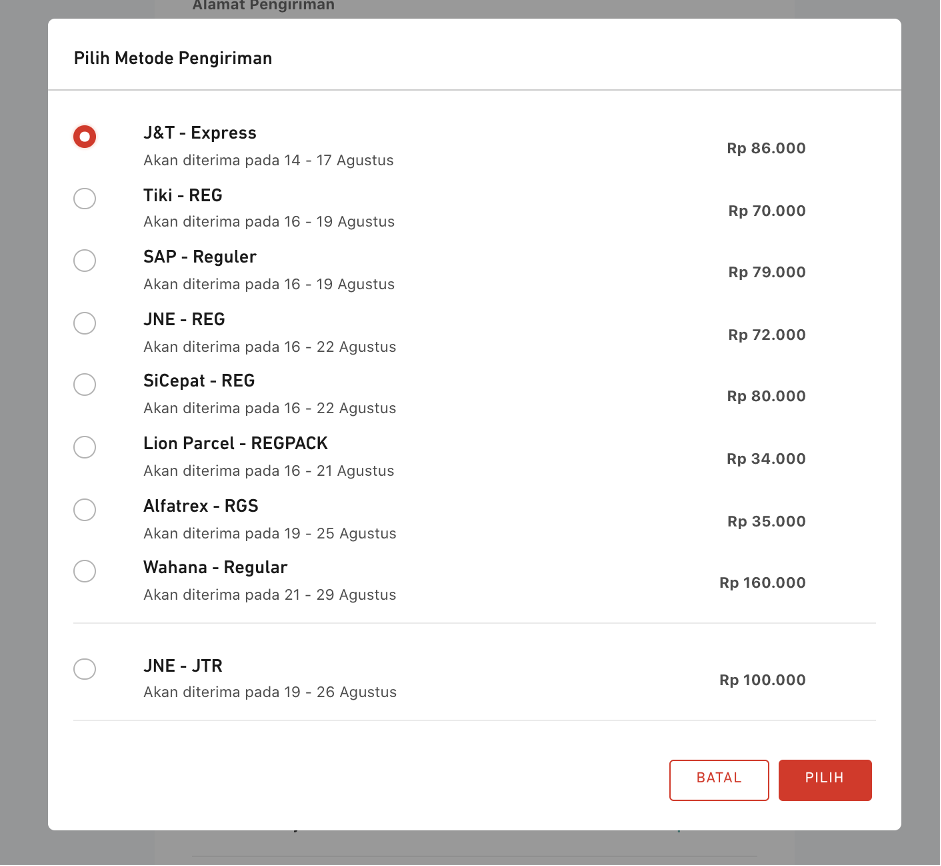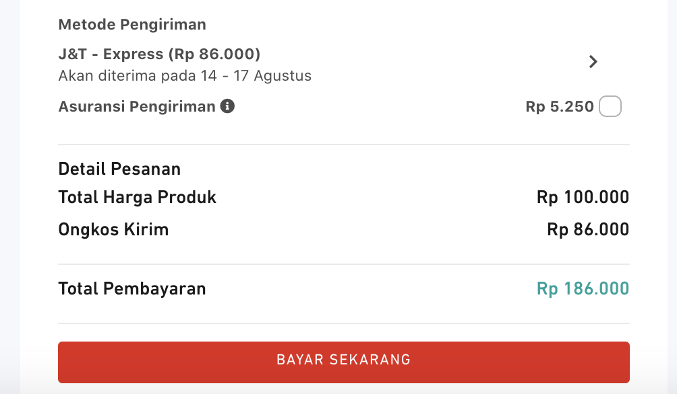 Then click "bayar sekarang" and the dialog box like in the picture below. Please remember the payment link.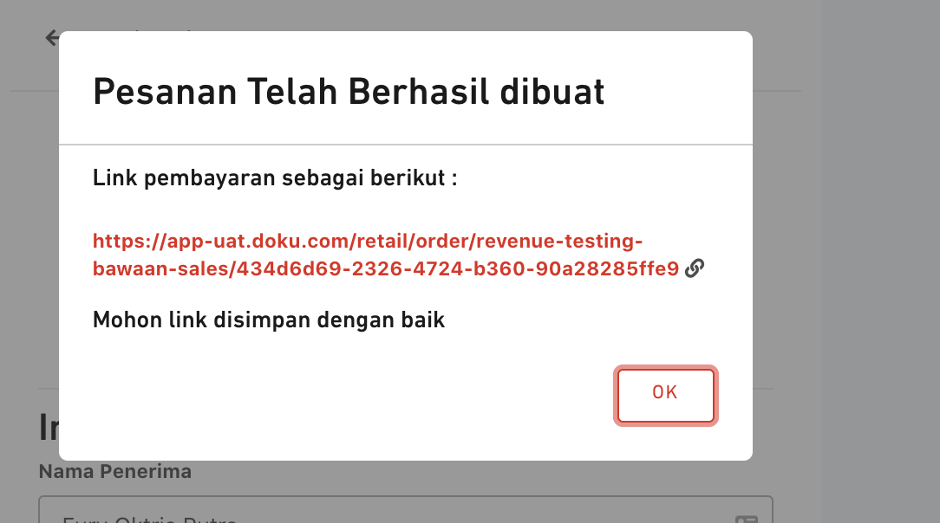 If a customer click the OK button, will bring to Jokul Checkout Page and process the transaction based on Jokul Checkout page instruction.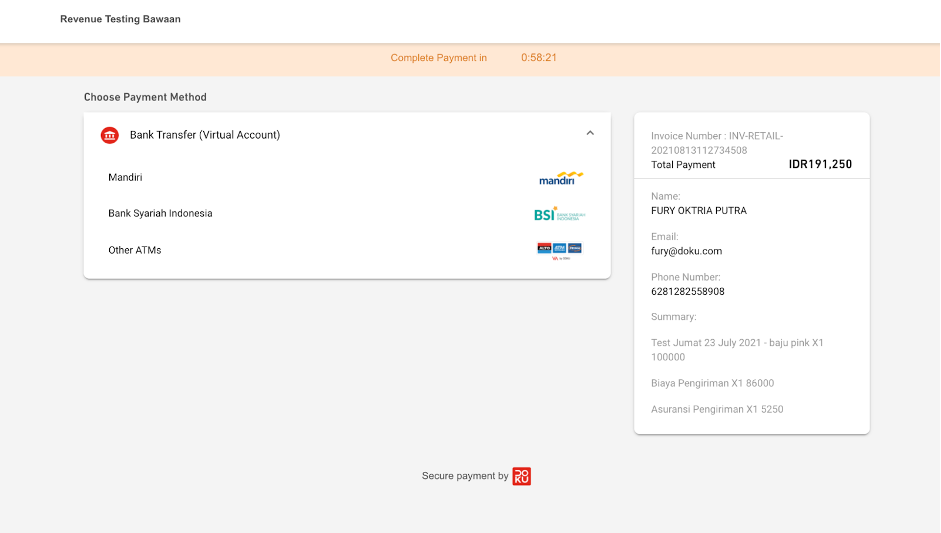 After payment is successful, click back to merchant button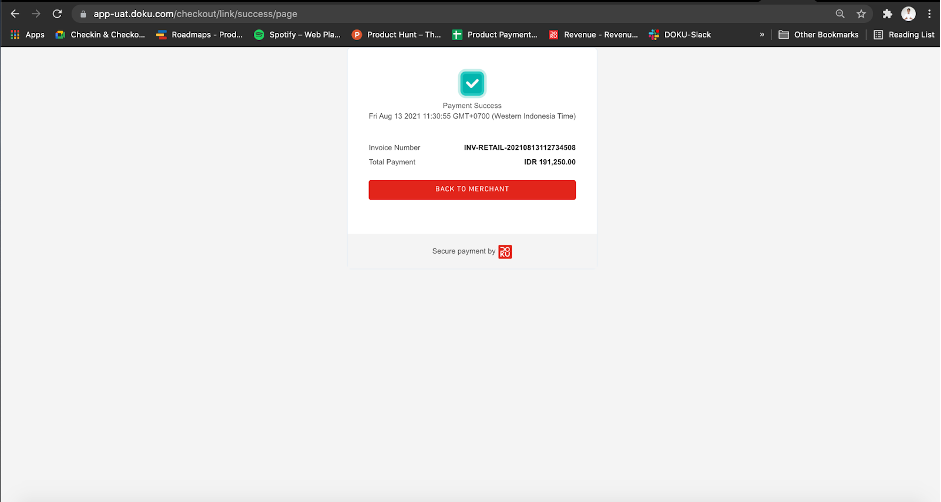 And customers will directly open a tracking-page to monitor their product progress.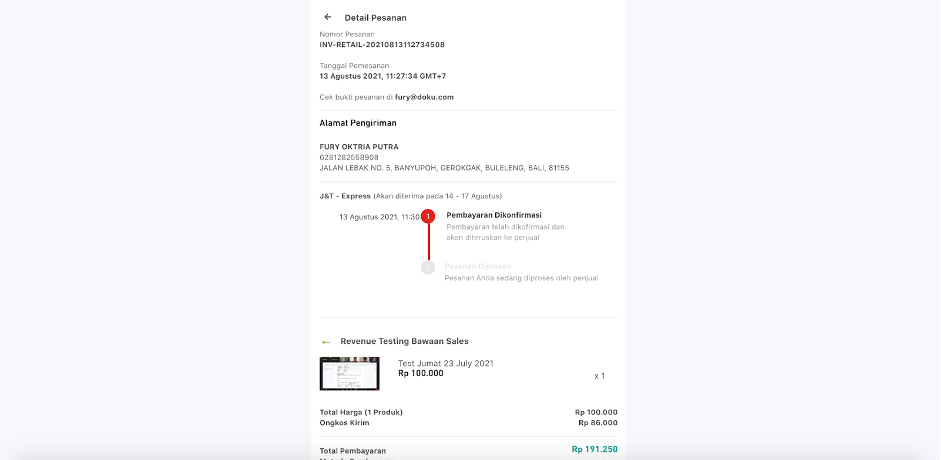 From Merchant side will process based on the detail of product on Retail > Transaction

And will open the product page like in the picture below.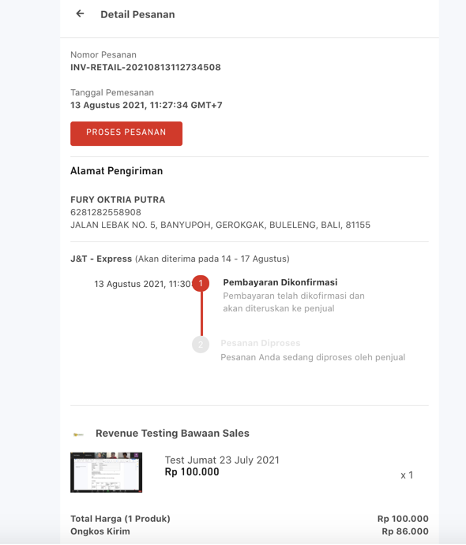 Then just click the button process and follow the process until the transaction is already in the customer's hand.