Requirements
WhatsApp Link can be accessed when KYB of Merchant is already approved by our team. If the merchant is not getting approval from Risk team, will appear on this page like in the picture below.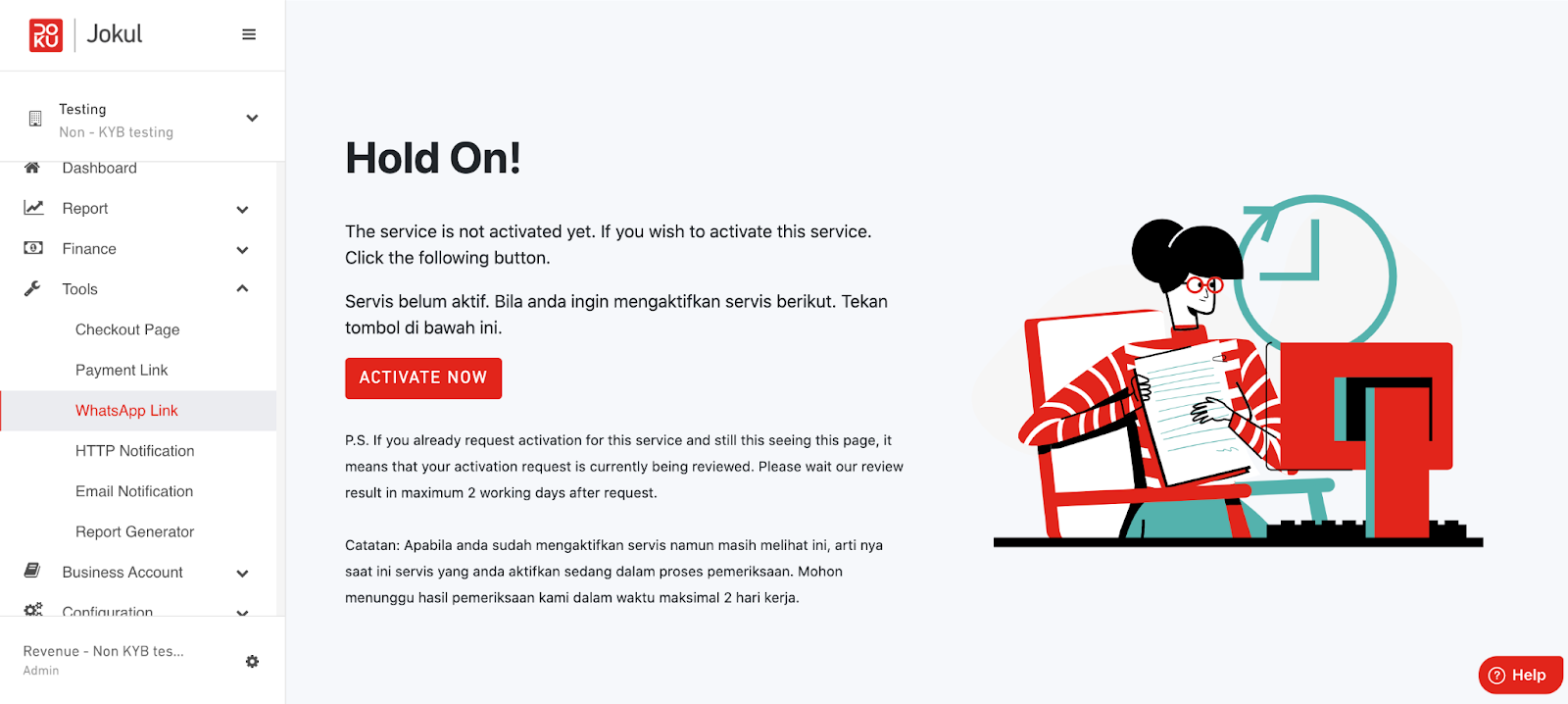 The WhatsApp account of DOKU (+62 811-9721-6322) is already verified by WhatsApp with a green checklist icon.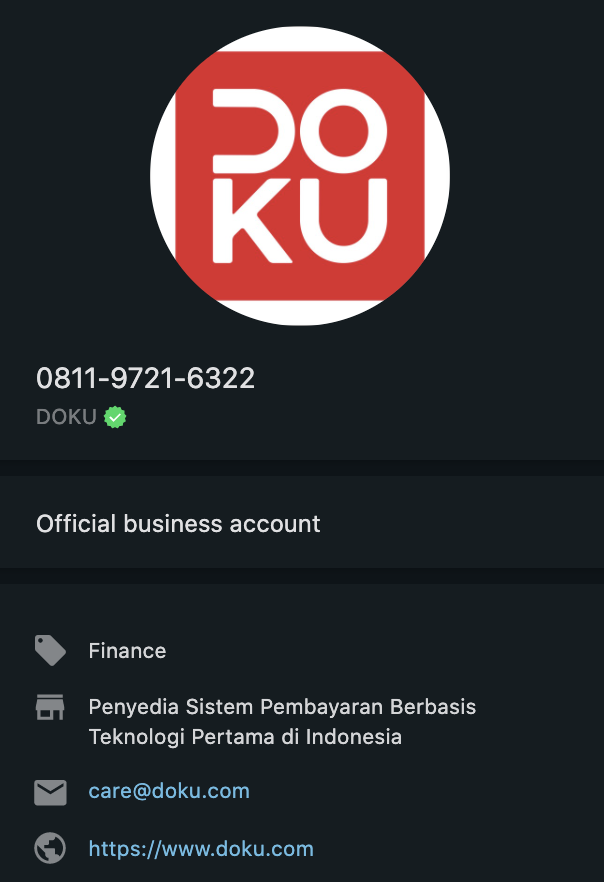 To activate this service, the Merchant should submit their active WhastApp numbers in the Jokul.
Registration of the WhatsApp Number of Merchant
The flow of the registration process of WhatsApp number of Merchant:
Login to Jokul Back Office then choose the Tools > WhatsApp Link menu.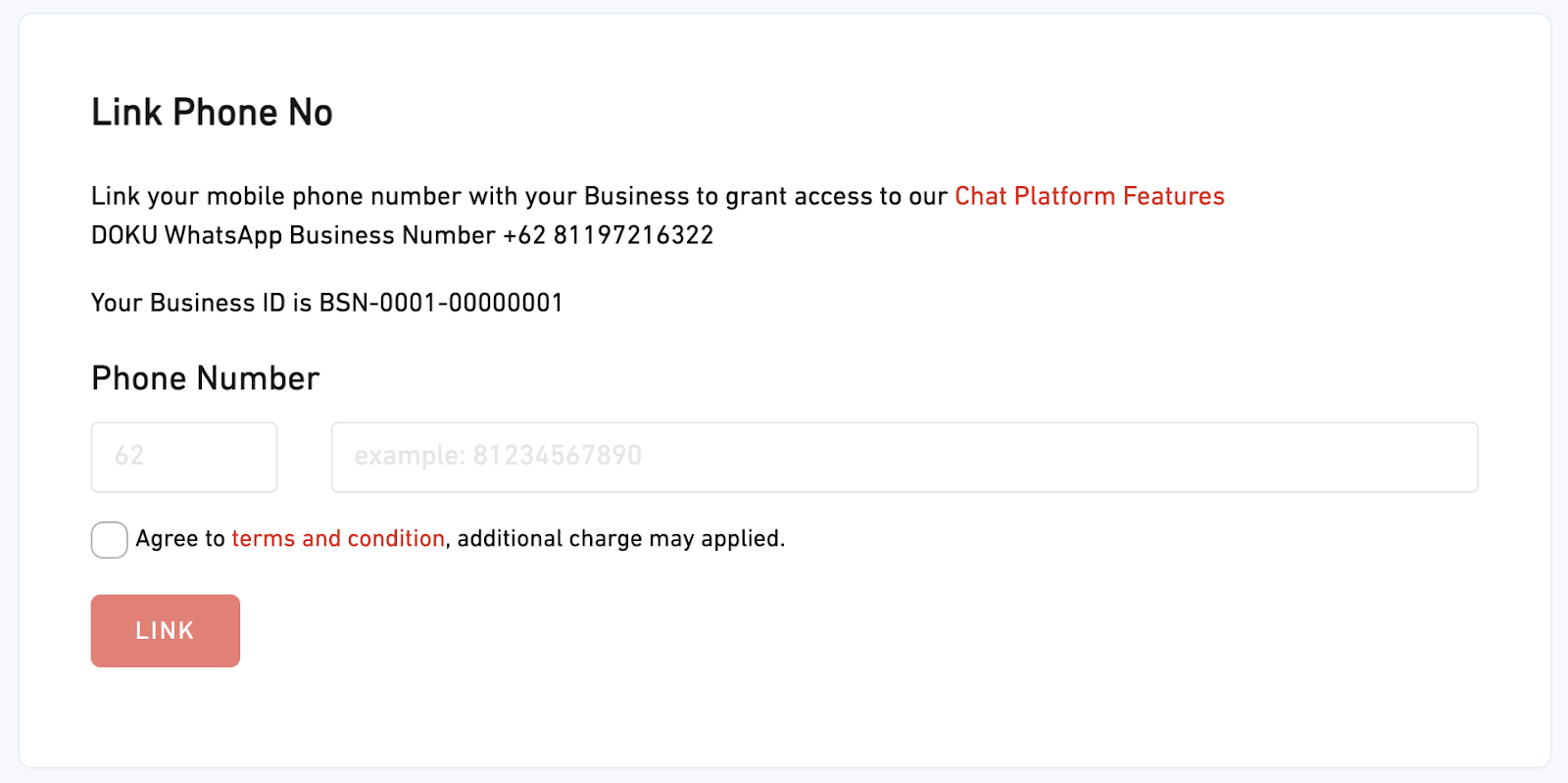 Fill the Merchant's active WhatsApp number on the Phone Number section based on the hint and click Agree to terms and condition, additional charge may applied like the following picture.
Click the Link button, and there will appear a pop-up message in the picture below. Click Add button to confirm.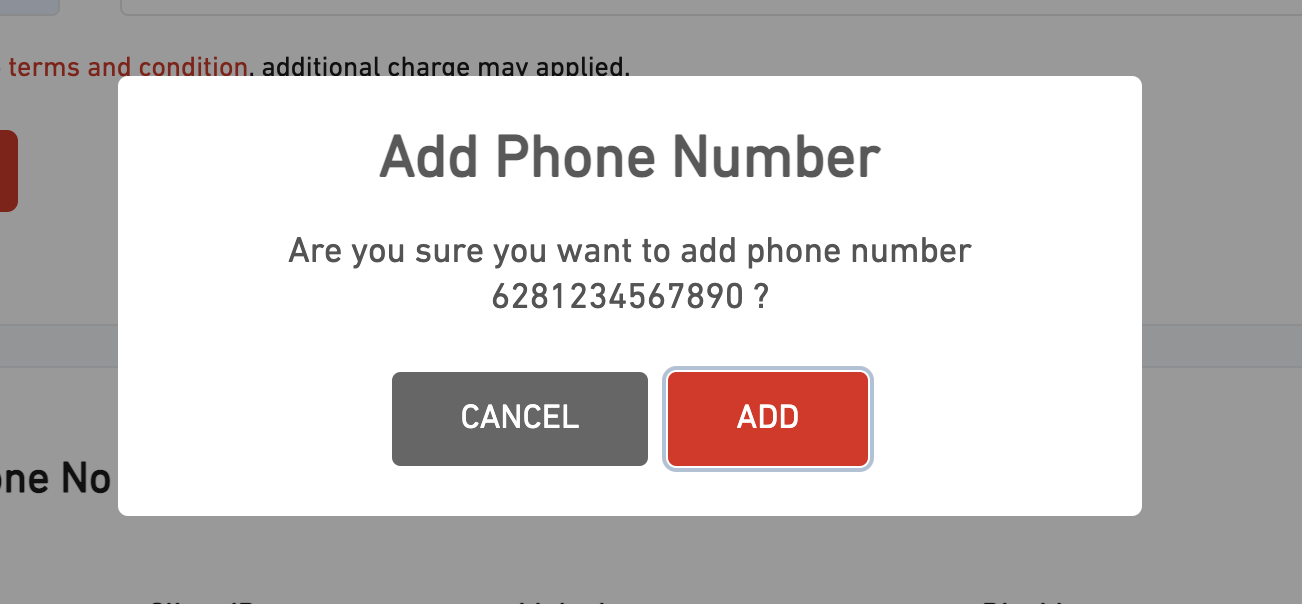 After Merchant clicks the "Add" button, WhatsApp number will be displayed List Phone No.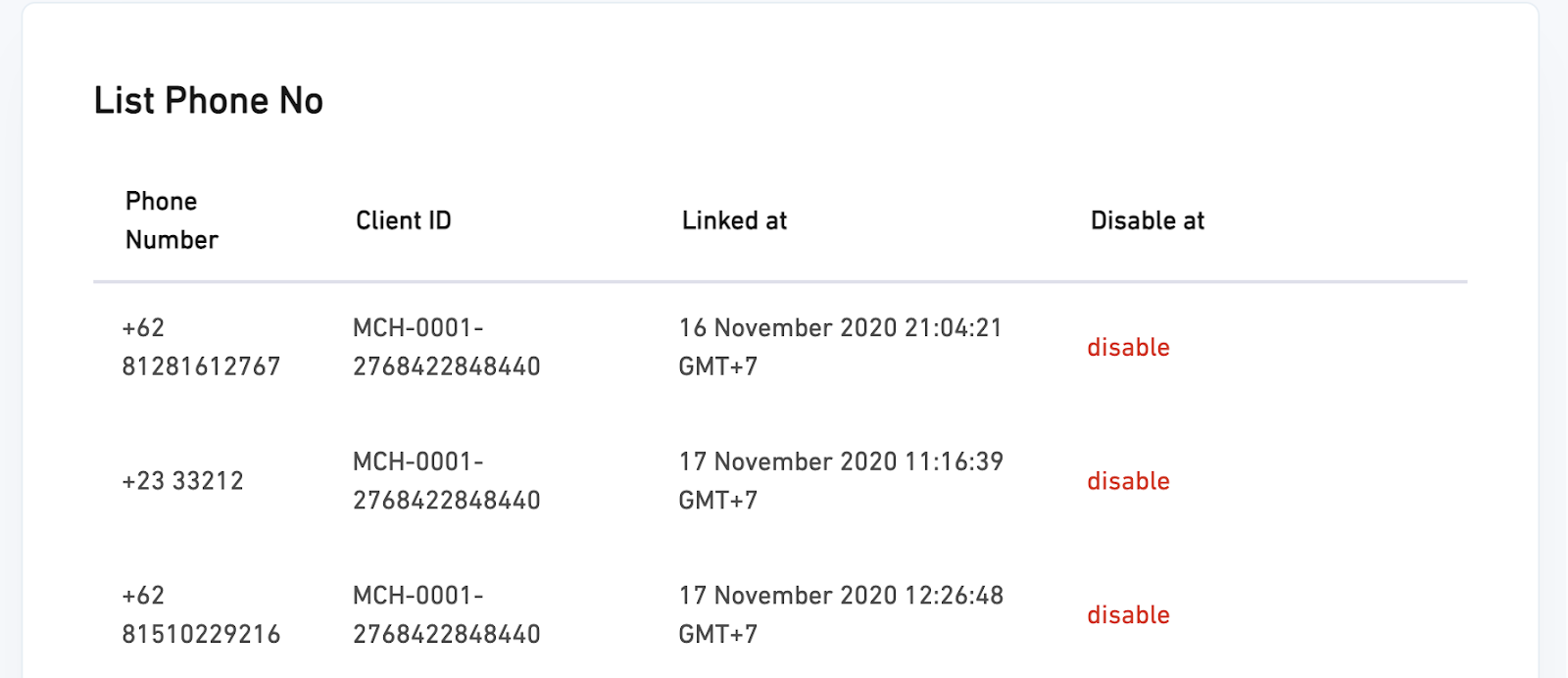 Generate Payment Link via WhatsApp
After the merchant has registered their phone numbers, they can generate the payment link via WhatsApp by sending a message "Hello Jokul" (Without Quotations) to +62 811-9721-6322. The Jokul system will reply the message and the Merchant can follow the instructions described in the following picture.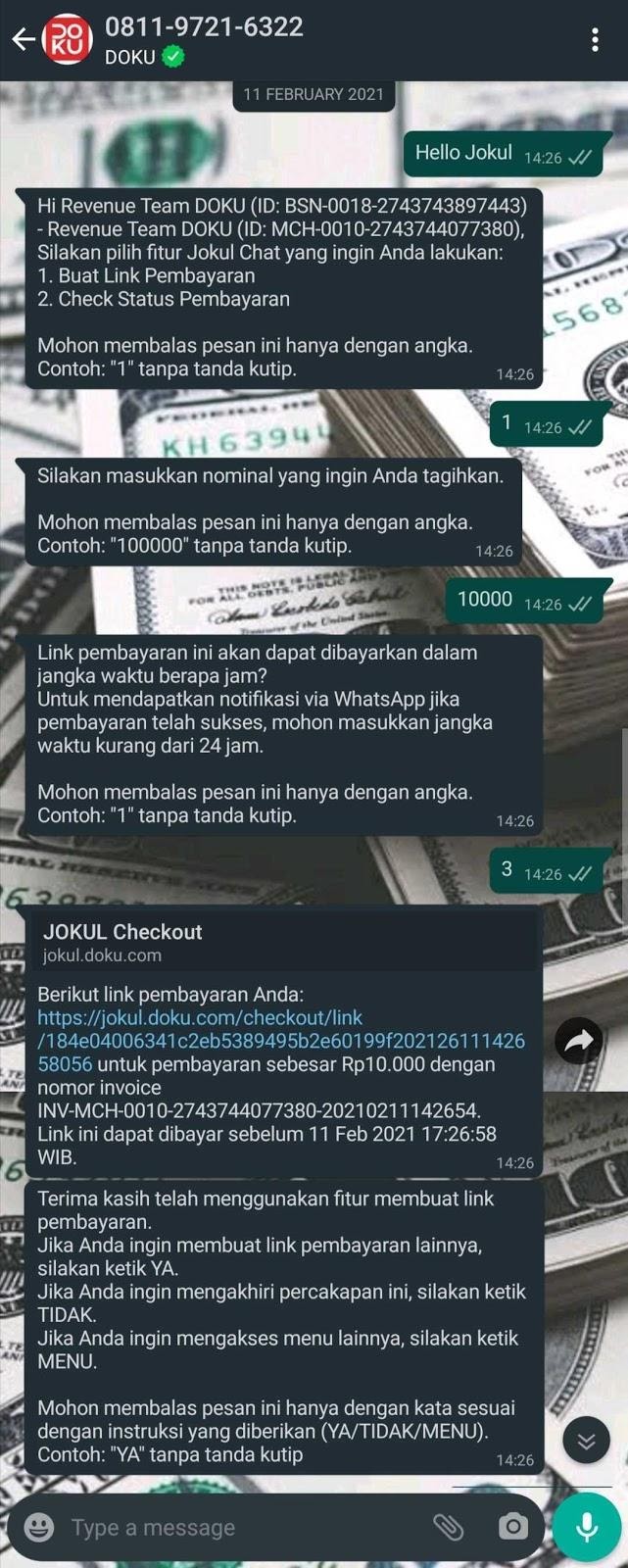 Check Payment Status
As a merchant also can check the payment status through WhatsApp. Our system will display the last 5 transactions that the payment link is generated by WhatsApp. Please follow the following picture: